Live Well
We're diligently working to change the face of family medicine to one that is uniquely focused on the patient.
Your experience with a trusted physician should be so much more than a rushed visit and surprise fees. Your health is the wellspring of your life. Our team looks forward to building a relationship with each and every patient, no matter their stage of life – ensuring a personalized, thorough, and compassionate level of care.
Living Well Family Medicine of Boerne develops a personal relationship with every single patient. We recognize that time spent with you discussing a health plan builds trust and empowers our patients to live well. We have long-standing relationships with the top specialists in the Hill Country and San Antonio areas, and will personally facilitate referrals to specialists when needed. We also personally advocate for our patients through communication with ER doctors and when coordinating care after hospital stays.
Meet the Providers
Dr. Shannon is a family physician whose goal is to save lives, prevent disease, help people live healthier, and ultimately help them live well – hence the name, Living Well Family Medicine of Boerne.
Welcome to our Office
From the moment you enter the doors of our beautifully remodeled 19th-century farmhouse, our ultimate priority is your care and comfort. We're focused on getting back to the basics of medicine while keeping our attention on ensuring you and your loved ones live a fulfilling, healthy life.
Our team handles both medical and aesthetic services, with the goal of maintaining your health through regular communication and a straightforward membership plan. Direct Primary Care (DPC) is the model we find to be most effective, and studies have shown decreased emergency room visits, fewer referrals to specialists, and fewer surgeries for DPC patients.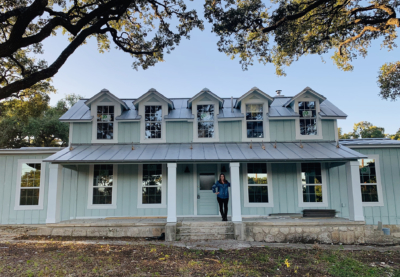 Hours of Operation
Sunday: Closed
Monday: 9:00 am – 5:00 pm
Tuesday: 9:00 am – 5:00 pm
Wednesday: 9:00 am – 5:00 pm
Thursday: 9:00 am – 5:00 pm
Friday: 9:00 am – 2:00 pm
Saturday: Closed